#Leader Of The Year Communiqué de presse – Press Relation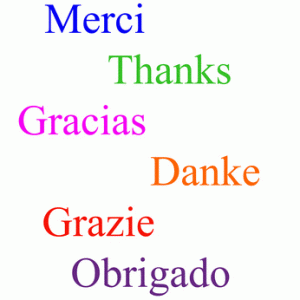 David Murray Hundley is the Leader Of The Year 2010 !

English below

J'ai été ravie de participer à cette aventure humaine, qui m'aura permis de mesurer combien je peux mobiliser mon réseau.
Je reconnais l'incroyable travail de buzz de David Murray Hundley qui a gagné, je sais oh combien la mise en place d'une campagne de promotion de cette envergue est compliqué et reste riche en enseignements.
Je félicite les gagnants et remercie mes supporters de leur indéfectible soutien.

David Murray Hundley is the leader of the year
I was delighted to be part of this adventure, which allow me to measure how I can count on my professionnal network.
I was impressed by the incredible buzz work done by David Murray Hundler who win.
I know how much difficult is to led a promotion campain that big.
But it remains full with experience and knowledge to share.
Congratulations to the winners, I kindly thank again to all of my supporters for their unfailling support.
---